LOVE x Itchy Scratchy Patchy at DSM – April 28 to 30, 2016
LOVE Club x Itchy Scratchy Patchy launch at Dover Street Market London
LOVE Supper Club @ Dover Street Market celebrating LOVE x Itchy Scratchy Patchy collaboration on 28 April 2016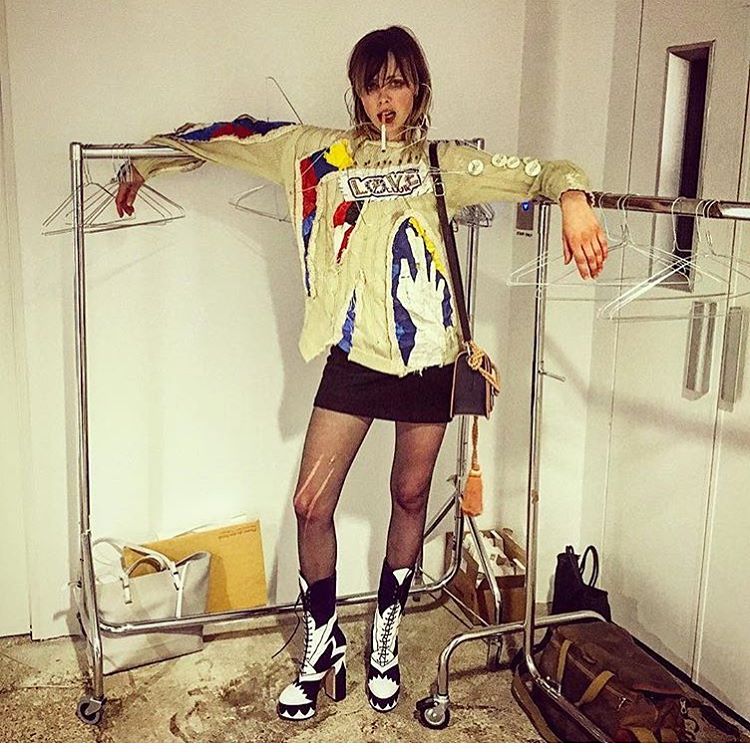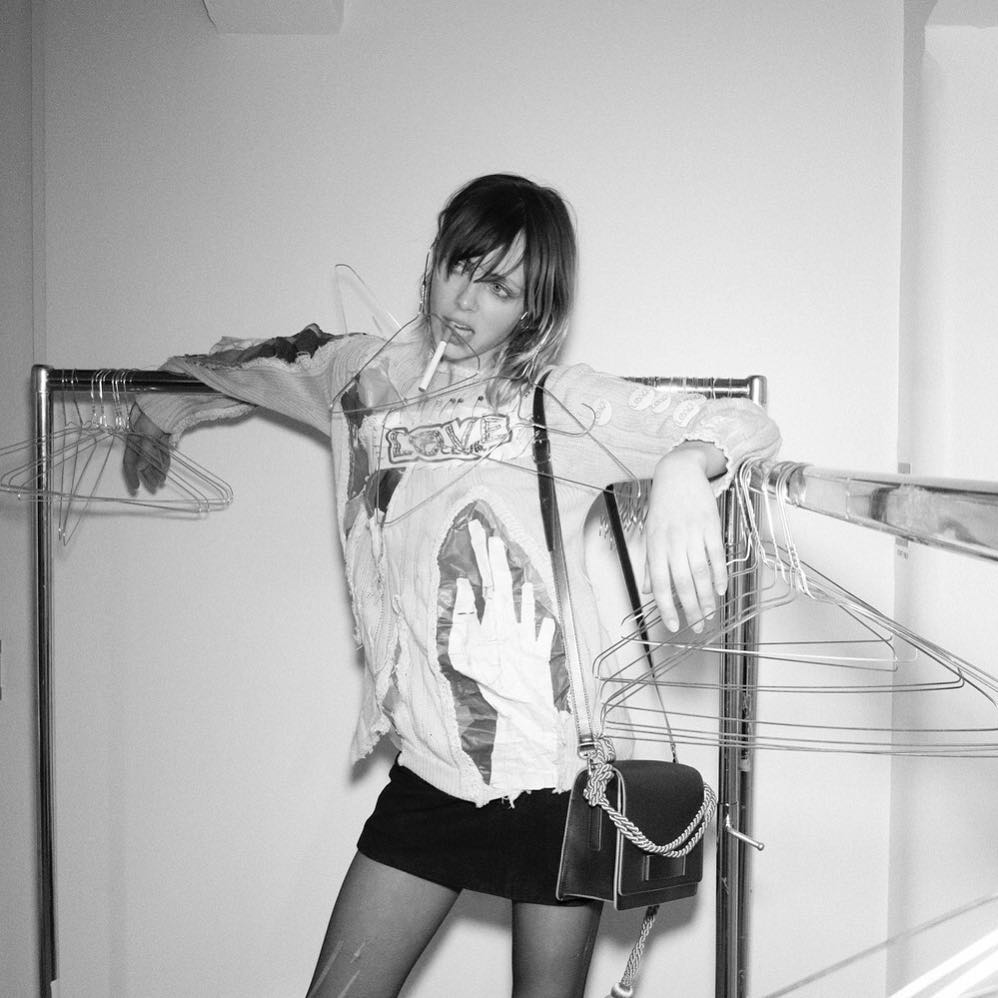 Eat and Greet: Mandi Lennard catches up with Itchy Scratchy Patchy duo Edie and Christabel
Dover Street Market (now in Haymarket) has recruited Edie Campbell and Christabel MacGreevy to man their LOVE Club x Itchy Scratchy Patchy market stall between 2 and 4pm tomorrow. Mandi Lennard caught up with them to find out if they plan to give it the hard sell.
Mandi Lennard: Where's the best place to stick an Itchy Scratchy Patchy patch?
Edie Campbell: On yer bum! Anywhere really… Maybe somewhere prominent. I would recommend ironing it onto your face though.
ML: How did Itchy Scratchy Patchy come to collaborate with LOVE?
EC: I was working with Katie and the LOVE team on the last issue and we were having a lot of conversations about a kind of DIY aesthetic and something a bit homemade. Christabel and I had just started working together making patches, and it kind of felt like a fun opportunity. Especially as the issue is called the LOVE Club and a lot of the history of patches is about marking yourself as part of a gang. It kind of all just came together as a happy marriage. The issue is about clubs and nights out, so we decided to make them glow-in-the-dark; the word 'LOVE' glows like a happy positive beacon.
ML: How did you both meet?
Christabel MacGreevy: We were at primary school together. But we didn't like each other much back then.
ML [to Edie]: With all your modelling jobs plus writing assignments for LOVE, how do you find the time to work on ISP?
EC: I don't sleep much and I occasionally have short-lived but dramatic meltdowns. But Chrissy and I keep each other up; when one is having a meltdown, it's the other's responsibility to be up.
ML: How do you come up with new ideas for patches?
EC: Kind of just intuitively. Chrissy and I email each other things we like all the time and then we just speak to each other about what we're thinking or funny stories we've heard. It's pretty organic. We don't try very hard. The whole point of patches is that they're not permanent. It's not serious, they're pretty light-hearted.
ML: How do you feel about being a stall holder tomorrow?
EC: So excited!
ML: Will you be giving Dover Street Market customers the hard sell or will you be sucking sweets and hiding behind the T-shirts?
CM: Hard sell! While sucking sweets.
ML: Have either of you ever worked in a shop before?
EC: I worked in a pub. That was the last time I worked a till, but I've never done shop work. I managed to escape that as a teenager.
CM: I worked in a couple of shops after leaving art school. I worked at my friend Alex Eagle's store on Walton Street, which has recently relocated to a huge new space in Soho.
– excerpt from thelovemagazine, 29 April 2016
WATCH: Girls getting down 'n' dirty in denim and not much else for the LOVE Club x Itchy Scratchy Patchy launch