Fashion East/Symonds Pearmain – Autumn 2018
London Fashion Week
Opened show
0:00–0:12, 3:04–3:44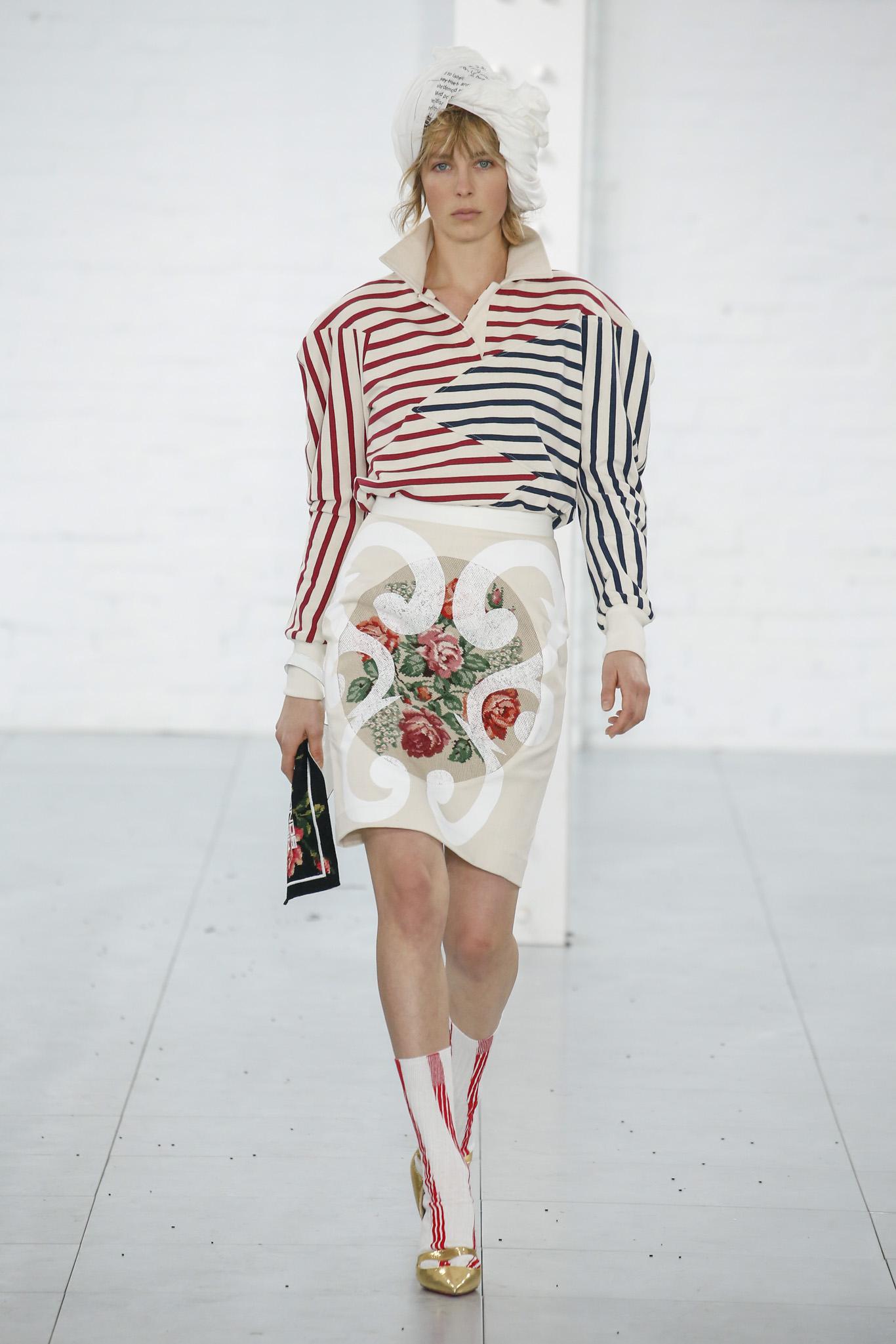 Founded by Anthony Symonds and stylist Max Pearmain, the label just made its LFW runway debut as a special guest at Fashion East's AW18 show.
…
Ironically, their favourite response to the new collection came from someone close to home. "With the show notes, I don't know how many people read them, but the one person who asked us about them was actually Edie (Campbell). She's the perfect example of the girl we're really into, because she's so switched on. She's intelligent and articulate, but she also doesn't give a shit — she does things totally on her own terms." The Symonds Pearmain woman might be impossible to define, but in their eyes it's what makes her so exciting. Confident and discerning, yes — but perhaps the most important trait is simply a limitless, shape-shifting curiosity.
– excerpts from Dazed, 19 February 2018
"It's very easy to be an outsider, and that will get you so far," Anthony says. "But it's more interesting to be inside the system, to infiltrate it. It's much more seditious." It's partly for this reason they chose Edie to open the show. "She's of a status and a standing that we felt very pleased to have access to," Max explains. "Edie isn't a big model for nothing, she's got such skill. She carries clothes beautifully. When Edie wears a jacket it transforms. A basic-looking garment becomes something else entirely — a ripple of beauty surfaces from something quite ordinary."
– i-D, 13 November 2018
Tap > to the next video
---
⬇️ View more pictures on the next page, after the jump.
Categories:Shows